Zoo Coupons and Discounts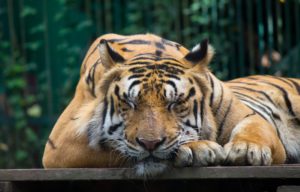 Welcome to ZooCoupon.org.
The zoo is one of the greatest places to bring your family and enjoy the day. It is a different experience every time you go because there is not saying what animals you will see out and about or what they might be doing.
Remember, don't be afraid to go to the zoo on over cast or even rainy days. Sometimes that is when the big animals are most active. This is especially true for animals like big cats. They love when the weather is cooler. When it is really hot they just chill and lay down all day.
This site is here to help you with a list of ways that you can save when you go to the zoo. Discounts often times change and every zoo has different deals so it is recommended that you contact the zoo or aquarium that you are headed to and check on any of the deals they have.
Find ways to save when you visit the zoo and aquarium. Either by coupons, discounts, ways to find those things. Sometimes kids are free. There are great group rates. Military Discounts. Senior rates.
Take the bus and get a discount!!!
All sorts of ways to save.
Visit your zoo page today and let's see if we can find a deal together.
If you have a coupon or deal that you you think would be a great deal please get ahold of us through the contact page and we'll look into it.
Good luck and enjoy the zoo!